Convenience Store Remodeling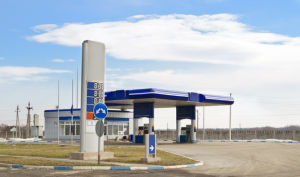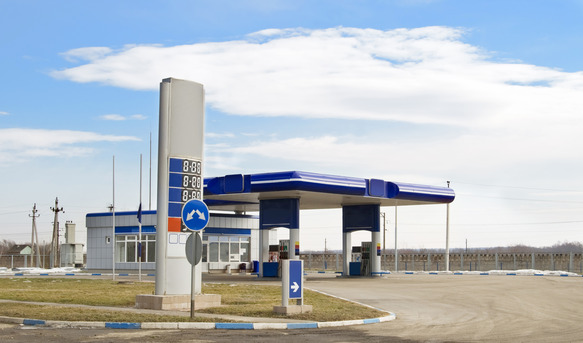 Even when you have the best location for a convenience store, new competition can spring up on every corner. If you own an older store, time takes its toll on interiors and exteriors, and upgrading your store's spaces can transform your business and boost interest in the local community. When you're ready to upgrade your site inside and out, you need a convenience store remodeling company that understands your business.
Stovall Construction offers over 40 years of industry experience in C-store remodels, renovations, and repairs. Through our years of reputable service as a commercial general contractor, we have become the trusted convenience store remodeling company for many businesses in the area. We build more than just convenience store remodeling; we also build long-lasting relationships with satisfied customers and subcontractors.
Upgrading Exterior Appeal
Customers have multiple convenience store locations, so you must give them a reason to pull into your parking lot. Our remodeling services include redesigns that upgrade exteriors ranging from signage to gas pumps. We turn old doorways into welcoming entrances and give customers a fresh look inside with new windows.
We know how to work with strict corporate guidelines if you operate a franchise. We can create convenience store remodeling solutions that comply with your franchisee's regulations. If you own a private site, we can work with you to visualize and create a modern storefront that gets the attention of busy traffic on the go.
Interior Design and Efficiency
It's one thing to get customers inside your business, but it takes great customer experience to ensure you're their store of choice when they need a quick purchase in the future. Our C-store remodels deliver the aesthetics and functionality you need to make the best first impression and encourage repeat business.
We turn tight spaces into efficient floor plans. Our teams rebuild shelving and displays for easy access and design POS stations that facilitate smooth foot traffic. We install flooring that improves comfort and safety underfoot, and we hang ceilings that control the noise of a busy day. Through intuitive and thoughtful design, we can positively impact your customers' experience.
Our services also range from upgrading security systems to ensuring ADA compliance for modernizing restrooms. Our convenience store remodeling services make customers and employees happy through well-made interior design.
Money- and Energy-Saving Renovations
Let your convenience store remodeling be an investment toward cost-efficient, energy-efficient solutions. Our C-store renovations include strategies that help boost your bottom line.
We can help your business save on energy costs through various energy-efficient fixtures and design choices. With the latest interior CFL, LED lighting, and exterior halide fixtures, you can minimize the costs of keeping the lights on while achieving bright and attractive spaces. Our HVAC system upgrades reduce energy costs while keeping indoor air at optimal conditions. We can install smart, automated systems with programmable thermostats and occupancy sensors.
Experts recommend replacing your HVAC systems every 10 to 20 years, depending on their quality and lifespan. If your convenience store has been running for some time, you may be due for an upgrade. If your old coolers and reach-ins are running up the electric bill, we can replace them with energy-efficient models.
Our energy-saving solutions extend to other features in your store. Do you want to give customers better food service choices? We build steam-tray islands and brewing stations. Even your restrooms can look new with high-tech, water-saving fixtures and other customer-pleasing amenities. Your business depends on offering more than the competition, and we help you do it while reducing overall energy costs.
Detailed Management Oversight
You want your C-store remodeling job to go as quickly as possible, but you don't want to sacrifice construction quality for a fast turn-around. With Stovall Construction, you won't have to feel like you're trading one for another when our team can provide both.
We complete your project on time by applying detailed management strategies that keep the job on track. You can count on us as remodeling partners who communicate with you through every job phase. Whether your project involves renovating an existing store or building from the ground up, we can provide realistic estimates to manage your expectations and efficiently work to meet your deadline.
Our detailed progress reporting and precise accounting ensure you're on top of every detail. We're always available to answer your questions and meet contingencies head-on with proven action plans. Our established network of trusted vendors and subcontractors ensures your job is handled with the best materials, fairest prices, and finest craftsmanship.
Enlist Professional Expertise With Stovall Construction
Whether you need repairs at one location or c-store remodeling across the region, Stovall stands ready to serve with a complete line of scalable capabilities. We deliver professional and honest work so that you can trust our team from start to finish your project.
Whether you're handling a long-standing convenience store in the area long due for a makeover, an up-and-coming store that wants to stand out, or a multi-chain store that wants to establish uniform branding, Stovall Construction is your go-to service provider.
We're proud of our solid reputation across 15 states, and we invite you to take a look at our Project Gallery of proven success. Contact us today, and let us put our convenience store construction expertise to work for you.
take the next step, contact us
Industry Leading Convenience Store Remodeling Company
Stovall Construction is a top-tier convenience store remodeling company in Texas. We serve clients in Louisiana, Oklahoma, and Texas. We are also licensed and registered in 15 other states.
C-Store Remodeling in Louisiana: New Orleans, Baton Rouge, Shreveport, Metairie, Lafayette, Lake Charles, Kenner, Bossier City, Monroe, Alexandria, and other areas across the state of Louisiana.
C-Store Remodeling in Oklahoma: Oklahoma City, Tulsa, Norman, Broken Arrow, Lawton, Edmond, Moore, Midwest City, Enid, Stillwater, and other areas across the state of Oklahoma.
C-Store Remodeling in Texas: Houston, San Antonio, Dallas, Austin, Fort Worth, El Paso, Arlington, Corpus Christi, Plano, Laredo, and other areas across the state of Texas.