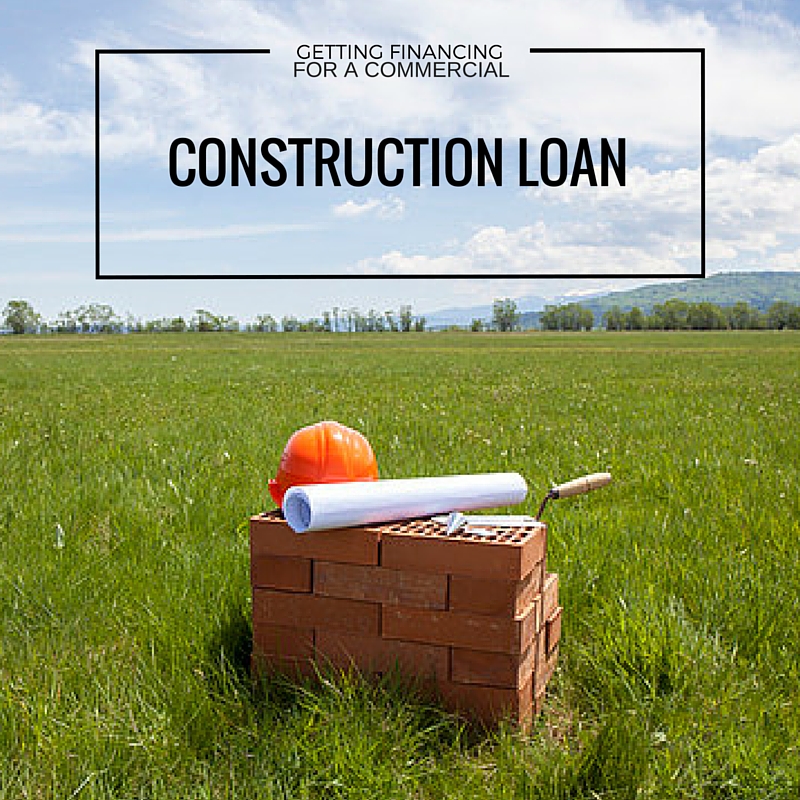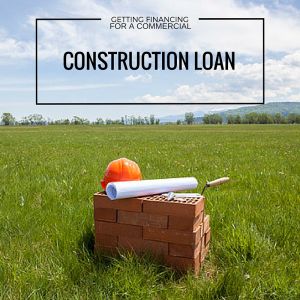 Putting any construction project into motion is something that involves having the proper funding in place to get things
going. That's true of general construction and those involving commercial or industrial properties, since there have been enough loans go bad over the years that lending institutions have put more rigorous steps in place to protect themselves.

More Scrutiny and More Options
The economic downturn that took place within the last decade resulted in regulations that put each loan of this type under a more detailed microscope. Two areas that stand out in this area relate to the level of expertise all pertinent aspects of a project have and how sturdy the overall risk tolerance for those entities.
When this type of loan involves a commercial project, the borrower has a number of potential borrowing partners. Years ago, that partner was almost always a bank, but with a variety of options now including private lending companies, the number of different avenues the borrower has to pursue now varies.
Types of Loans
This loan will be one of three types: short-term, long-term or combined. In the short-term variety, the loan lasts through construction or until a specific portion of a project is completed. Long-term spans the period where the commercial project has essentially been finished, and the combined concept is a mix of the two types.
Number Considerations
Despite the opening up of this process, some things remain the same. This includes a company's credit rating, which in turn offers a window into what rate of interest will be charged.
Lenders also like to crunch numbers in order to offer legitimate reasons for either finding or rejecting a loan. These numbers are based on a variety of ratios pertaining to the loan as compared to either cost or value, profit, debt and the net worth of the commercial construction company involved in the project.
Gut Instinct
Even with using those ratios, a certain amount of human instinct goes into whatever the final decision is for the lender. One key component can be the viability of the commercial contractor, which not only includes the aforementioned net worth, but their overall history.
A commercial construction company that's either just getting started or simply hasn't established enough of a pedigree within the industry can make some lenders leery of going ahead with a loan.
That's because such companies may not have factored in all the different aspects involved, which includes pre-construction areas like estimating and constructability. Either that or they haven't seen a new project through from start to finish or a remodeling project stalls because of contracting issues related to one or more aspects of the overall plan.
However, if past history indicates that the company is one that can be virtually guaranteed to complete a project on time and on budget, the likelihood of the loan going through rises considerably. That background or the previous relationship the lender has with the commercial contractor, coupled with a business plan that appears solid, will most likely help push the loan through.
Experience and Trust
Stovall Construction, Inc. is an Arlington, TX-based commercial contractor that's licensed to handle projects in 15 different states. One of their main areas of expertise comes in the construction or remodeling of restaurants, specifically those in the quick service or casual dining industries.
Having been around for more than four decades, Stovall knows its way around any type of general construction site. During that lengthy span, they've established an impeccable reputation with lenders who know that their abilities will see a project through from start to finish.
That's because the breadth of services the company offers within the area of general construction includes such things as drywall application, painting and flooring. They have experienced consultants working in conjunction with clients and can offer a competitive price that stands out, given all of their abilities.
Therefore, when the need arises for a commercial construction company, make sure that Stovall Construction, Inc. is at the top of your considerations. Contact us today.