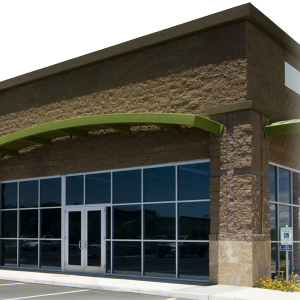 Best Strip Mall and Shopping Contractors In Texas
Cities, towns and villages all benefit from commercial development in a variety of ways. Such improvements foster prosperity. As more businesses take up residence in a community, they also expand the tax base–good news for local residents intent on minimizing property levies. In addition, new enterprises bring with them jobs for people living nearby.
The municipal governments benefit, too, in terms of permits, fees and other new forms of revenue. Strip malls and shopping malls offer these assets, and more. Yet the wrong builder can offset the financial rewards. Cities like Arlington, TX only gain when they award such projects to the best shopping mall construction contractors.
Finding The Right General Contractor In Texas
1. A Track Record
When evaluating strip mall construction contractors, developers and property managers should not be content with any general contractor or commercial contractor. Whoever bids on the project should have completed a few strip malls about which they can brag. Strip mall in-line construction services are expensive and often complex. From design to permitting to building code conformity to zoning adherence, a legitimate bidder has been through the process before, and has the record to prove it. Stovall Construction boasts of hundreds of successful retail developments over its nearly 50-year history.
2. Licensed and Insured
Strip mall contractors and shopping mall construction contractors should have first demonstrated their competence and integrity to the state and to financial interests that will guarantee their work. In Arlington, no builder will be issued a permit unless a Contractor License and Permit Bond are in place. It is not impolite to see evidence of these credentials (in fact, it should be expected). Making sure the amount of insurance coverage is greater or equal to the cost of the job is also entirely appropriate when considering a company for strip mall in-line construction services.
3. Quality of the Bid
Like most businesses in the 21st century, strip mall contractors and shopping mall construction contractors have had to adapt to rapidly changing technology. The bidding process is no exception. Bid estimation software is commonplace now, as is online bidding. Still, whether the proposal comes on a hard copy bid sheet, is computer generated or sent via the cloud, it should be comprehensive and leave no questions unanswered. All the drawings, statistics, specifications and other scope documents called for in the bid solicitation for strip mall in-line construction services should be present in the bid itself. Stovall Construction bids are always comprehensive.
4. Communication Style
How a contractor keeps in touch with clients speaks volumes about professionalism and customer service. The client's desires should drive the frequency, means and manner of communication between builder and property owner. A contractor insistent on its own prerogatives is to be avoided at all costs.
5. Longevity
Sure, there are some talented start-ups out there. Yet the investment of retail space construction leaves no room to gamble. Stovall Construction points to a half-century of satisfied clients.