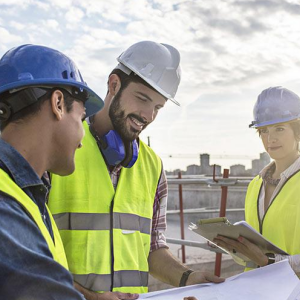 There are some great construction companies in the Dallas, TX area and some that are not so great. That is why it can be hard to find the right general contractor for your construction project. Knowing what to look for makes it easier for you to find the best construction company in Dallas, Texas.
Work With a Construction Company You can Trust
Even though there are a lot of good construction companies, there are only a handful that you can trust. You should meet with contractors and discuss what you need. A good general contractor will ask you questions about your specific project. They will do their best to make sure that your needs are met. They answer any questions you have, give you their professional insight and talk about any concerns. Their goal should be to make sure that the project is done the way that you want it. How do you find reputable general contractors you can trust?
Ask for Referrals
The best way to find the best construction company in Dallas Texas is to ask for referrals. If clients are satisfied, then they will likely have a lot of great things to say about the contractor. You should ask the contractor to provide a list of references.
Interview the General Contractors
You can narrow down your choices by interviewing candidates. You should interview three or four contractors before you make your final choice. Ask questions like: How many projects have you done in the past? What type of projects have you completed? How long have you worked with your subcontractors? What special needs do you see on my project? What is your pricing structure? What is your estimated timeline for completion?
Check Licensing
You should make sure that the general contractor in Dallas, TX is licensed and insured. All states require that contractors have workers compensation insurance, personal liability insurance and property damage insurance. You should also check to see with the Better Business Bureau to see if the company is accredited. You will also be able to see if any complaints have been filed against the company.
Request an Estimate
You want to make sure that you choose a contractor who fits your budget. That is why you should ask them to provide you with a detailed estimate. They should be able to provide you with an estimate for the labor, materials and any other expenses. Make sure that everything is put in writing.
Even though you want to consider your budget, it is important to note that the cheapest contractor is not always the best one. The price that is charged is often a reflection of the type of service that you will get.