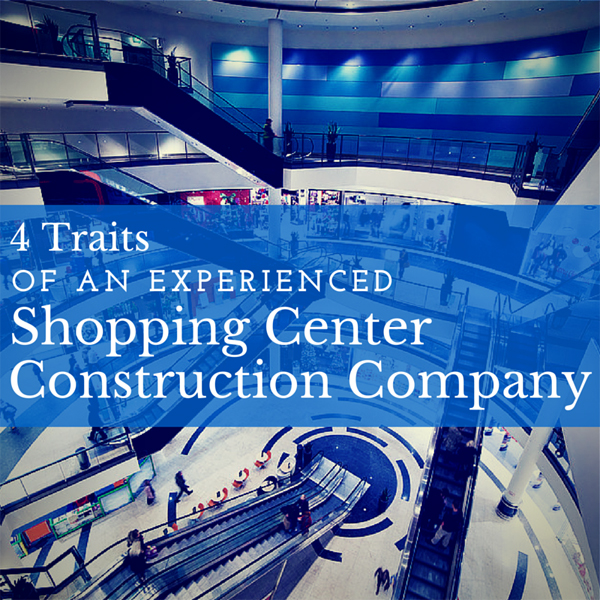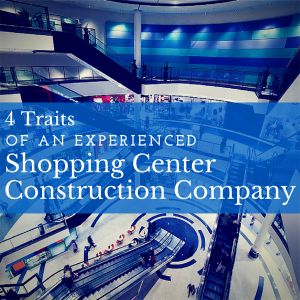 Building a new shopping center involves much more than drawing up blue prints and finalizing a budget. There's an art to connecting all the variables, and it takes years of commercial construction experience to pull all those elements together into a successful project. A recent industry survey asked retail professionals with at least 10 years of experience what type of building talents they look for when hiring a shopping center construction company. These four traits are at the top of their list for job success.
1. Traffic Analysis Expertise – All those cars zooming past your proposed site represent potential business. How do you steer them into your parking lot? Does surrounding traffic impact your site's visibility? Are there potential congestion or access problems that could affect your shopping center's ability to attract customers? You want a retail construction company who addresses these issues and anticipates future changes in traffic patterns. He understands the critical roles of easy access, adequate parking and on-site directional signage and lighting. From surrounding streets and highways to entrance driveways and pedestrian walkways, your contractor's ability to analyze traffic issues paves the way to successful shopping center construction.
2. Targeted Location Skills – Location always counts, but your shopping center's success depends on more than its address. An experienced commercial contractor knows the importance of surrounding demographics including population densities, projected growth and average household age and income. Smart shopping center planning includes an assessment of your competition that factors in its size, estimated sales and proximity to your proposed site. High street visibility is vital for drawing in business, and the lay of your site's land can affect building design. You want to hire a commercial construction contractor who understands all the variables and explains the pros and cons involved in targeting the best location for your proposed site.
3. GLA Savvy – Every new shopping center square foot represents a big investment, and you rightly expect the highest possible return. An experienced commercial building company maximizes your gross leasable area with smart strategies that ensure steady consumer traffic and high occupancy rates. Effective exterior and interior design converts ambiance into revenue by attracting shoppers and keeping tenants happy. Whether you're building a strip mall or a multi-storied location, good looks and savvy floor plans count. From compelling signage and lighting to consumer-friendly layouts, an experienced contractor knows how to transition your shopping center's GLA to an environment that consistently generates revenue from shoppers and tenants.
4. Superior Management Talent – Project oversight and coordination are critical to smooth job progress, so you need a commercial contractor who excels in comprehensive management. You expect focused feasibility studies, accurate accounting and synchronized services, and the best commercial builder delivers with a team approach based on proven construction strategies. He develops solid scheduling, organizes services and coordinates job phases to maximize speed to market. He uses his industry-wide network to access quality materials and secure competitive pricing. From initial site prep to final occupancy permits, your contractor efficiently manages every aspect of successful shopping center construction.
Whether you're planning your first shopping center or adding a new site to your real estate portfolio, job success depends on hiring the right commercial contractor. With more than 40 years of industry experience, Stovall Construction offers unparalleled management capabilities that cover traffic variables, ensure optimum site location and maximize leasable space. Contact our team for the best shopping center construction planning in the business, and let us develop targeted strategies that ensure your project's success.